Wrought iron brings to your projects (Residentials / Commercials) a very unique sense of quality that show case itself for both exterior and interior designs.
The shape, style, touch of art and beauty that wrought Iron products brings to your space will make your project have a unique and luxury taste. Below are the 5 things to consider before buying wrought iron for your projects:
1. Maintenance
Wrought iron possesses an extraordinary quality that sets it apart from many other materials: it's remarkable resistance to the ravages of time and the elements.
Unlike some metals that demand constant upkeep and care, wrought iron requires only a modest amount of attention to maintain its enduring beauty and structural integrity. This low-maintenance aspect is particularly evident in wrought iron products like gates, fences, balconies, and staircases, which are known for their exceptional durability and longevity.
One of the standout advantages of wrought iron is its inherent resistance to rust, a common affliction that plagues many metals when exposed to moisture and air. Because of this inherent rust resistance, keeping wrought iron in pristine condition is a relatively simple task that involves periodic cleaning rather than the continuous battle against corrosion that other materials might entail.
Wrought iron's strength is another feature that contributes to its minimal maintenance requirements. It is renowned for its robustness and resistance to breakage, making it a reliable choice for structural elements and decorative accents alike. Its enduring strength ensures that you won't need to worry about frequent repairs or replacements, further reducing the overall maintenance demands associated with this remarkable material.
In essence, choosing wrought iron for your gates, fences, balconies, staircases, and other applications is a wise decision for those seeking a long-lasting, low-maintenance solution. Its resistance to rust, strength, and durability makes it an excellent investment, as it can endure for many years with only occasional cleaning and care. Whether you prioritize aesthetics, longevity, or ease of maintenance, wrought iron remains a timeless choice that stands the test of time.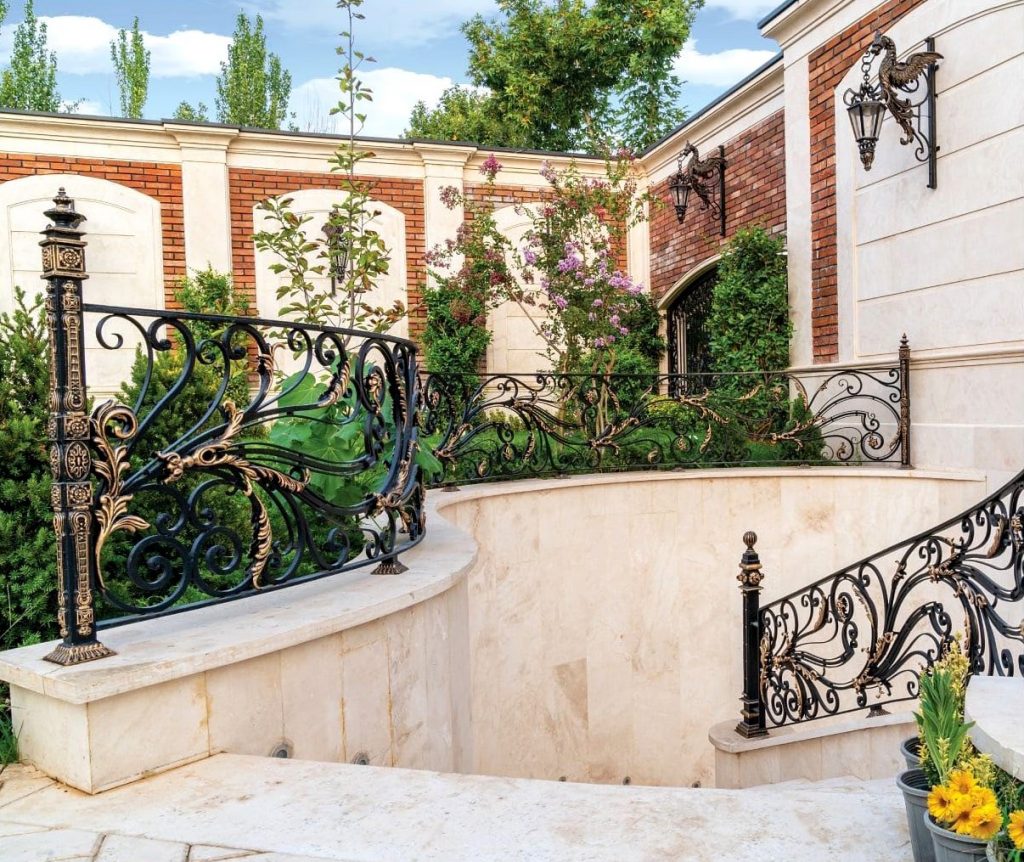 2. Materials Used
Before purchasing any wrought iron works always ensure that the materials used in making them match what you exactly need. Our wrought Iron products are made with the latest technology and craftmanship from Our major factory in the Middle East with over 100 years' experience.
Our wrought iron products blend well with the locally available iron rods for welding and iron tubes too to bring your projects to life. This property enables it to be locally friendly and pocket friendly to compliment a project.
3. Decorative Touches
Wrought iron works portrays a touch of art, which in turn portrays a sense of décor to your spaces. At Pergas we have a variety of Wrought Iron decorative parts that you can use to creatively build a unique project. From ancient to classical parts e.g., horse flower parts for staircases, peacock gate decorative parts, flower balcony parts and many more. Look unique, shop at Pergas.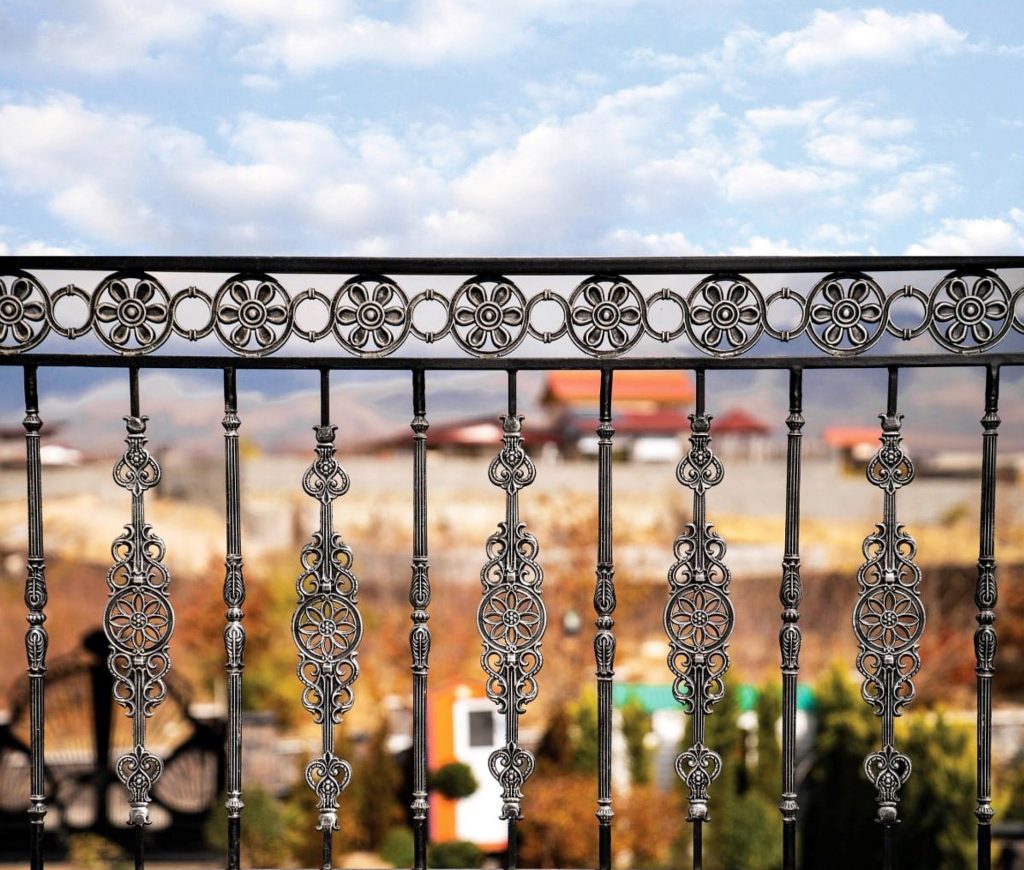 4. Paint Color
Painting the wrought iron is the fix that will help these beautiful items last for many more years to come. Different paints bring out different results depending on your theme of color. Adding a coat of painting to your wrought iron not only brings beauty and elegance but also prevents rusting.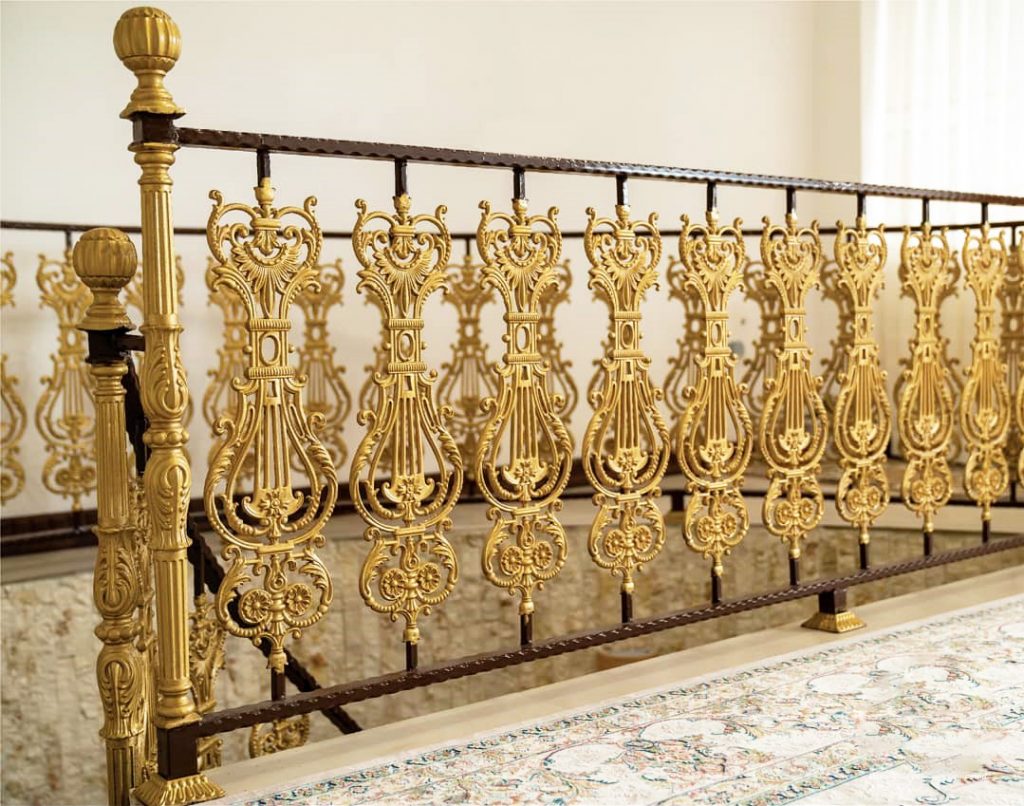 5. Security
With the strong alloys used to make Wrought iron, this not only makes it rust resistant but also makes it stronger and durable for years. Our creatively crafted gates serve both the security function and also the home beautification purpose to your guest. the gate is the entrance to your home, and it should be as inviting as possible in order for the visitor to be interested more in the Architecture of your spaces.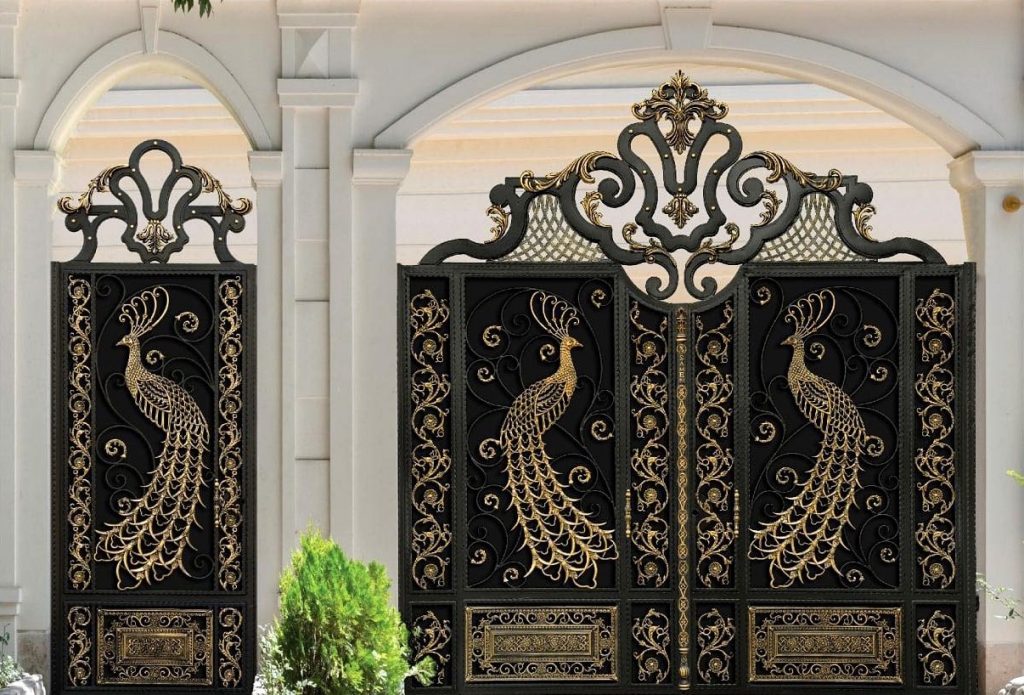 At Pergas We have a variety of unique Wrought Iron products that can give your projects the most outstanding look. Check out Our wrought iron page to see how you can blend with them: Tiles – Tiles & Wrought Iron (pergasgroup.com). Do follow Our social media handles for up-to-date contents: Pergas Group | Nairobi | Facebook | PERGAS GROUP (@pergasgroup) • Instagram photos and videos | (1) Pergas Group: Posts | LinkedIn | Profile / Twitter